Live Here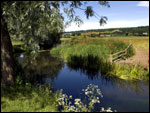 Ashford is a thriving town where people enjoy the best that life has to offer.
Ashford has a dynamic development plan to ensure the town grows in a way that suits both its existing residents and welcomes new families and investors.
The town already boosts excellent leisure facilities, with the Ashford Designer Outlet, revamped County Square shopping centre, Stour Centre Leisure centre, international standard Julie Rose Athletics Stadium, Eureka Leisure Park and Cineworld complex, and a new Waitrose and John Lewis at Home store.
Outside of the town centre, Ashford has a wealth of natural heritage, charming villages and woodland areas waiting to be explored, while the buzz of London is just 38 minutes away by train and the glamour of Paris can be reached on Eurostar in just two hours.
Future development plans for the town centre combine modern shopping malls and pedestrianised streets that will complement Ashford's existing heritage.
With house prices 10% cheaper than the South East average and 29% lower than in London, excellent transport links and superb leisure and business facilities, Ashford is the natural choice for a place to live life fully.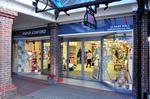 PopUp Ashford extends stay
PopUp Ashford will stay open in the town centre until December, it has been announced.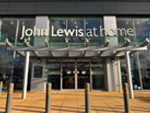 John Lewis is here
The new John Lewis 'at home' store has opened.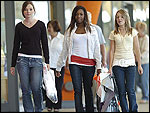 Leisure and culture in Ashford
Modern shopping malls, first-class leisure facilities, popular cultural attractions and a rich heritage await in Ashford.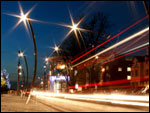 Breaking boundaries through Shared Space
Ashford is the home to the UK's first 'shared space' traffic area - learn more about the pioneering scheme, and the buzz it is creating across the country...