Work Here
Ashford is one of the fastest growing towns between London and continental Europe, and is expected to continue to see significant job creation in the coming years as the town expands.
Ashford's highly developed infrastructure currently supports 5,000 existing businesses and a stable, skilled workforce of around 42,000, with an historic level of low unemployment.
The planned growth of Ashford will greatly expand the labour market potential and offer greatly enhanced opportunities for employment and skills development .
The proportion of workers who travel more than 40km to work in Ashford is more than twice the national average, which when combined with the town's strategic position between London (38 minutes on HS1 rail) and Europe (Paris in 2 hours with Eurostar),indicates the ease of accessibility that Ashford can offer.
Growing industries include wholesale and retail, construction, transport and distribution and business services. Combined with impressive infrastructure and public facilities, Ashford is attracting a strong trend of business development.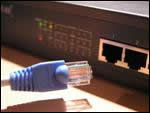 Superfast 4G mobile arrives
Cutting edge 4G mobile services from mobile network EE has arrived in Ashford, making the town amongst the most connected places in Europe.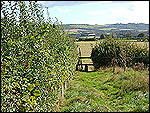 Boosting rural business
Could you be eligible to apply for an interest-free loan from what is known as the 'Marsh Million'?

Sign up for the latest news
Local businesses can now sign up to a quarterly e-newsletter with the latest development news and help and advice available.