Invest
High speed rail links, a vision for a vibrant town, and new homes and jobs on the way....
Ashford is one of the fastest growing town between London and the Continent, and offers one of the best investment opportunities in the UK.
The strong economy and recognised growth potential are built on a foundation of affordable low land prices and readily available development opportunities, with outstanding fast rail links that make London just 38 minutes away.
Making the move to Ashford is the smart choice, and Ashford Borough Council is here to ensure new investors and business looking to relocate or upgrade reap the benefits of choosing Ashford.
Find out more about Ashford's investment potential, and how you can be part of the town.
Why relocate to Ashford
Selective Finance for Investment

Small and medium sized Ashford businesses are eligible for the Department for Business, Enterprise and Regulatory Reform's business grant scheme to be delivered by SEEDA (South East England Development Agency) in the South East region. This could help Ashford companies looking for financial assistance to help fund expansion plans.
Under the Selective Finance for Investment in England (SFIE) grant scheme small companies could be eligible for grants of up to £2.5m and medium-sized companies could qualify for up to £1.25m - rather than the previous limit under this scheme of £100,000.
All grants are awarded on a discretionary basis and the level of potential assistance depends upon company size, location, eligible project expenditure, number of skilled jobs created or safeguaraded and project quality. Grants of up to 15% of project costs are available for small-sized companies and up to 7.5% for medium companies.
Grants under the new SFIE scheme are part of the published 2016-2019 assisted areas map. The designated area of the whole of the borough of Ashford is eligible for Tier 3 grants levels.
Grants are available to growing businesses investing in capital equipment for the expansion and modernisation of facilities to increase productivity and safeguard or create skilled jobs.
South East Grant Advisory Service (Se-gas) offers free grant advice and assistance to companies looking to relocate to, or expand in Kent and Medway. Se-gas' funding is managed by Locate in Kent.
Loans for business IT infastructure
See https://www.ashford.gov.uk/business/get-local-business-support/business-grants-and-funding/
Another advantage of moving to Ashford is that the local council and a number of government incentives offer business support grants and funding. This can be used to help support businesses moving into the area. It is aimed at establishing new businesses IT infrastructure, data cabling and data centre management, premises and some additional relocation factors.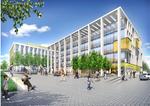 Delivering the 'big eight'
A new strategic board will support delivery of eight key projects which are critical to the future economic growth and prosperity of the borough.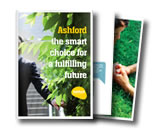 Publications
Access the latest publications setting out Ashford's exciting development plans.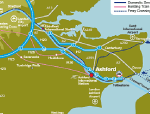 Connectivity
Ashford's central location and excellent rail, road, air and sea links provides business with fast, easy access to over 360 million consumers across Europe.