Invest
High speed rail links, a vision for a vibrant town, and new homes and jobs on the way....
Ashford is one of the fastest growing town between London and the Continent, and offers one of the best investment opportunities in the UK.
The strong economy and recognised growth potential are built on a foundation of affordable low land prices and readily available development opportunities, with outstanding fast rail links that make London just 38 minutes away.
Making the move to Ashford is the smart choice, and Ashford Borough Council is here to ensure new investors and business looking to relocate or upgrade reap the benefits of choosing Ashford.
Find out more about Ashford's investment potential, and how you can be part of the town...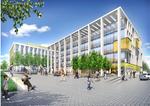 Delivering the 'big eight'
A new strategic board will support delivery of eight key projects which are critical to the future economic growth and prosperity of the borough.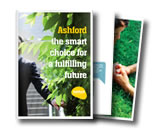 Publications
Access the latest publications setting out Ashford's exciting development plans.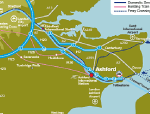 Connectivity
Ashford's central location and excellent rail, road, air and sea links provides business with fast, easy access to over 360 million consumers across Europe.